The Persistence Of Memory
Album The Persistence Of Memory
Nov 5, 2021
1.

Rage

2.

Always On My Mind (feat. Till Lindemann)

3.

Freeze My Mind

3:20

4.

I'm Still Alive

5.

Come Over

6.

You Can't Run Away

4:09

7.

Hypothetical

8.

Blood Stained Wedding

9.

I Will Let You Go
« The Persistence Of Memory » is Emigrate's fourth album, released on November 5, 2021.
The record contains 9 tracks, whose compositions date from the twenty years preceding its release. These songs were written at a certain point in my life, said Richard, but ideas don't have an expiration date. The tracks were reworked and modernized. I hope you get to know me better after listening to it, he added. In an interview with Musix.de, Richard explains that his initial idea was to release a vinyl box set of the first three albums, with a bonus LP containing all nine songs. This probably explains why the album doesn't contain 11 songs, as is traditionally the case with Emigrate and Rammstein.
The second track of the album is a duo with Till Lindemann.
For the anecdote, the name "The Persistence of Memory" is inspired by the famous painting of Dali (better known to the general public under the name of "The Soft Watches").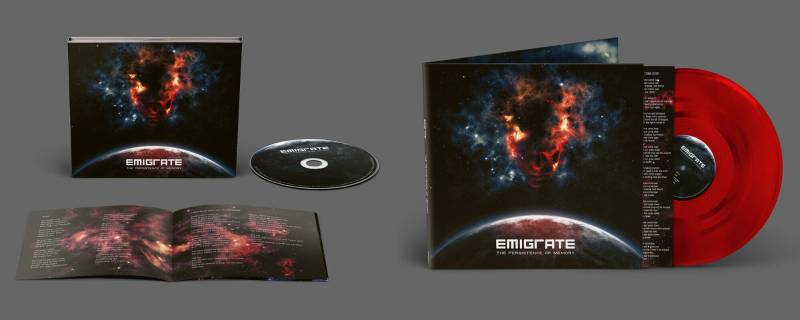 Standard edition

CD, digipack, booklet

Red LP edition (RammsteinShop exclusive)

Red vinyl, gatefold cover, booklet

LP edition

Black vinyl, gatefold cover, booklet
Back to top